Viewing entries tagged with 'doctors'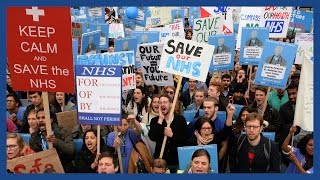 Junior doctors have gone on strike for 24 hours for the second time this year. It comes after last-ditch talks broke down with the government over a new contract which doctors say will have an impact on patient safety and would see junior doctors paid less for out-of-hours wor
2660 comments | Read the full post
The start of a shift and I brace myself as I walk into the waiting area. A huge number of people are already there, waiting to be called. I try to avoid eye contact. It's like entering an arena but I feel more like the sacrificial lamb than a gladiator.
23 comments | Read the full post
People in Syria have become proficient in gazing at the sky. It's not clouds or stars they are looking out for but government fighter jets. One recent afternoon, we were standing outside a field hospital in northern Syria, close to an area captured by the Free Syrian Army.
0 comments | Read the full post