Viewing entries tagged with 'fat'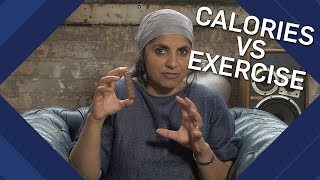 BBC Earth Lab Published on 5 Jan 2017 Dr Saleyha Ahsan tells us how much execise we need to do in order to burn off a single chocolate bar and the options that are available to us for calulating and burning the calories.
0 comments | Read the full post
It's summer, and those big, baggy jumpers that hide our cuddly bumps and lumps have been relegated to the back of the wardrobe. For many of us, that raises a question: what to wear that disguises the evidence of winter comfort eating? But a more urgent one is – how...
10 comments | Read the full post
Dr Abbas Khan's death in detention this week is yet another tragic headline to digest within the tapestry of the Syrian war. I cannot begin to imagine the last 13 months of his life. How it must feel to find yourself detained in a cell, starved and tortured, for essentially being...
0 comments | Read the full post